Paint by Numbers and Diamond Painting kits for Adults
The best Paint by Numbers kits
Figured'Art specializes in DIY paint by numbers kits for adults, made in our own factory. You can choose from a large collection of over 2,500 designs and select the size of your canvas from 16"x20" up to 36"x47" if you like large XXL paint by numbers. Try us now, we have over 3,500 verified ⭐⭐⭐⭐⭐ Customer reviews!
Our Paint by Numbers New Arrivals
Our best-selling Paint by numbers kits
Figured'Art Already Framed Canvas Paint by Numbers kit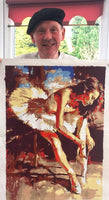 Robert, our lovely artist
⭐⭐⭐⭐⭐ The choices and quality of paintings are excellent. I have been ordering on a regular basis and it has kept my mind active since the lockdown last March. I find it very relaxing and rewarding. After sales service brilliant, very professional and efficient, quickly responding to my queries.
⭐⭐⭐⭐⭐ Very beautiful, I had a great time painting it and the colors are absolutely fabulous. Perfect to relax your mind!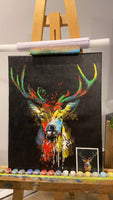 ⭐⭐⭐⭐⭐ My paint by numbers Figured'Art turned out to be exactly the same as the image. I am extremely satisfied with the quality of the canvas and the paint, very beautiful painting I highly recommend anyone to try!
Agata and her custom painting
⭐⭐⭐⭐⭐ I uploaded my picture, they produced a custom kit for me and the result is simply amazing! I had a lot of fun painting it! Try it you won't be disappointed 😊😊😊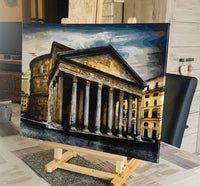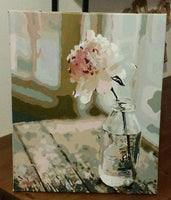 A Flower Lover and her Fourth Painting
⭐⭐⭐⭐⭐ My Fourth painting with Figured'Art and still very happy with the result! As I get more and more experienced in paint by numbers I made some small changes from the original picture. I just love it!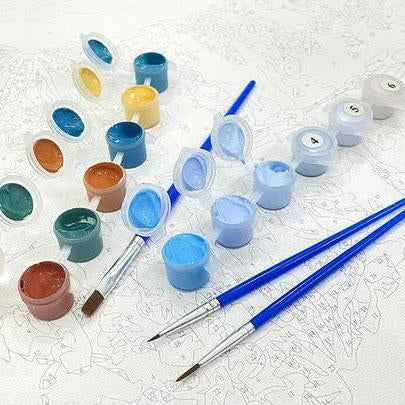 Place your canvas on a flat surface and organize your paint pots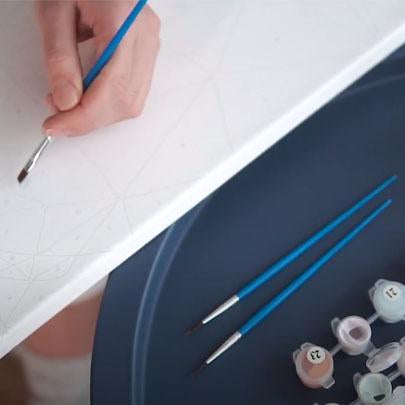 Paint the numbered areas on the canvas by matching with the numbers of your individual paint pots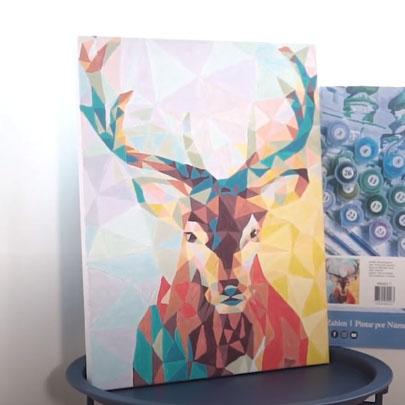 Take a step back, admire your work and share it!  You are an artist!
Paint by numbers for adults, an artistic and creative hobby for everyone
Paint by numbers, often compared with Diamond painting, is a popular hobby for adults that offers numerous benefits:
Stress relief: The act of filling in the numbered sections of a paint by number canvas is meditative and relaxing, helping to reduce stress and anxiety.
Creativity: It is a form of self-expression, you can choose a subject or scene that you find personally meaningful or interesting and create your own interpretation of it through color and brushstrokes.
Learning experience: It is a great way to develop and improve your art skills. The process is guided by the numbered sections, but you still have some creative control over how you fill them in. Paint by numbers is perfect for beginners interested in acrylic painting to learn about color theory, composition, and brushwork and paint like an artist!
Attention to detail: Because of the precision needed in coloring the numbers, it helps to improve focus and attention to detail.
Social activity: Many people enjoy working on our Figured'Art paint by number projects with friends or family, and it can be a great way to bond and spend time together. Our kits are 100% ready-to-use.
Sense of accomplishment: Once you have completed your masterpiece, you can frame your paint-by-numbers and display it in your home or office, giving you a sense of accomplishment and pride in your work.
Multigenerational: It's an easy and accessible activity that can be enjoyed by people of all ages and skill levels.
Overall, paint by numbers is a fun and satisfying hobby for adults, whether you are looking to unwind, express yourself creatively, or improve your art skills, our Figured'Art DIY paint by numbers will provide you with a rewarding and enjoyable experience.


Custom Paint by numbers, the perfect personalized project
Custom paint by numbers is a unique way to create a one-of-a-kind painting that is personalized to your taste and interests. Here are a few examples of custom paint by numbers with free graphic design:
Paint by numbers with your photo: You can turn a favorite personal photograph into a custom paint by numbers canvas. Personalized paint by numbers kits with your own photo is one of the best options to create a special gift for a friend or loved one. It is a fun and creative way to commemorate a special moment, such as a wedding or a family vacation, or to create a unique piece of artwork that captures the essence of a beloved pet or cherished family member.
Animal portraits: You can create a custom paint by numbers of your cat, your dog or any animal you love. What better modern way to commemorate a beloved pet and create a unique and thoughtful gift for a pet-loving friend!
Landscapes: You can also have custom paint by numbers created from a specific landscape or cityscape. This could be a place that you have visited and want to remember, or a place that you have never been to but always wanted to see.
Famous paintings: have you ever dreamed of reproducing by yourself the most iconic paintings in the world? We have an extensive list of reproductions to paint such as Starry Night by Van Gogh, the Mona Lisa by Leonardo da Vinci, The Kiss from Klimt, the Great wave off Kanagawa and many others. And don't forget your can create your own paint by numbers with any picture, your options are limitless!


Already framed paint by number
All our best paint by numbers kits are available with multiple framing options such as a DIY frame which is easy to assemble but also with the canvas already framed on a wooden frame.
The frames are of high-quality wood, specifically designed to fit the size of the canvas and to enhance the painting and makes it easy to hang your painting on the wall.
Have a look at our collections of animals, landscapes, flowers, nude in paint by numbers and many others!


Large Paint by Numbers
Our paint by numbers kits for adults are manufactured in our own factory, with over 2,500 designs online on our website to choose, in a variety of formats and sizes up to 36"x47". You can also select easy, intermediate or advanced paint by numbers kits depending on your preference.
These larger kits are a great option for those who want to create a more dramatic and impactful piece of artwork. The larger size allows for more detail and greater visual impact, and can make the painting feel like a more substantial and significant project.
Large paint by numbers are fun and rewarding for adults who are up for the challenge and want to create a bold and impressive piece of artwork.
ABOUT US
Figured'Art is a group of passionate art and DIY lovers. We aim to offer a wide range of paintings by numbers as well as complete diamond painting kits allowing the learning and improvement of our customers' technique on canvas. Our goal is to give everyone an opportunity to become an artist at their own speed.
We're not just art dealers, we maintain close relationships with all our international suppliers, independent artists and workshops. We follow up on the quality, maintenance and deadlines without impacting the price we offer.
We believe that Art and creative hobbies must remain accessible to all. Our constant research allows us to offer the latest art works and new ideas, while operating with small artists and independent workshops.
We love to have our customers excited on their new art projects! We offer customized paint by number kits based on your own photos so you can enjoy painting your playful dog in the park, or a family portrait. Completely up to you, just send us your photo, we'll take care of the rest.
At Figured'Art, we continue to give great importance to keep improving our products and new ideas. That's why we also offer the opportunity to obtain a high quality canvas based on the portrait or landscape photo of your choice, created by our experienced artists. Send us what you want us to paint!
WELCOME TO FIGURED'ART!
Share your masterpiece
Follow us on Instagram @figured.art